Endings ARE Beginnings – Reflection and Visualisation Meditation by Life Coach Malti Bhojwani
I've been working on the edits for the upcoming book, The Brain Spa…..it goes like this…."The past few years have been an intense boot camp for me as I uncovered many gems through my own journey, revealing a new awareness… for starters, I started practising Yoga and even completed a yoga teacher's training course, I took my TM (Transcendental Meditation) practice to the next level, with the advanced methods and I switched to Homeopathic medicine from allopathic…

This awareness has changed my life and made way for health, healing, joy and abundance to flow in.
I let go of things that didn't serve me without having to really think about them and this has helped me become sensitive and able to pick up, hear, notice things that I wasn't able to before.
I gained the ability to flow with all of life's changes, riding the opportunities with energy and I'm excited to share this and more in The Brain Spa & The Brain Spa Journal. (*to be published in 2015)


***


My proudest moment in 2014:   
Enchanted Incognito…
I am so thrilled to share that my very own daughter's first novel has been published under the pseudonym
W.I Zard
It is available in paperback and digitally on (Kindle, Nook, Kobo, iBooks,etc) Internationally. Amazon,  Barnes&Noble and everywhere else!
Get Enchanted Now: CLICK HERE TO READ THE SYNOPSIS AND TO ORDER.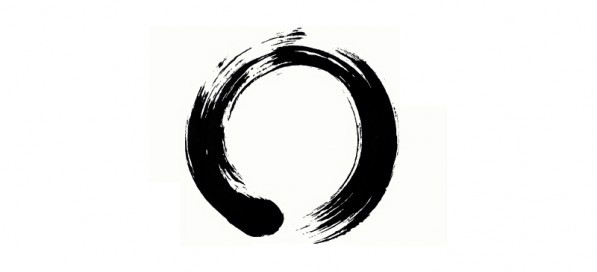 "The old must be released so that the new can enter."
Kali ~ Endings And Beginnings – Doreen Virtue

As the year draws to the big 10,9,8,7 countdown to Auld Lang Syne, I invite you to experience a short visualisation of Thankfulness, Appreciation and Gratitude with me…
Read the paragraph below and then shut this email, lie down, close your eyes and practice it in your own way…and if you drift to a short nap – that is great….at the end gently open your eyes and keep a journal handy to write down some of the people you may want to thank and perhaps a few goals for 2015.

Wishing you a very happy festive season and a Happy New Year in advance.

With Thankfulness, Appreciation & Gratitude,
Malti

***
Lie down comfortably
Breathe into your abdomen
Relax your shoulders and neck and
feel your whole body sink down…
Keep your eyes closed and place one hand on your forehead and relax…..
Relax your jaw
Relax your eyelids
Notice any pressure or pain and breathe into that part of your body…
Imagine silence and notice your feelings…
Imagine a pathway going back in time, rewinding hours to earlier today and then to yesterday and last week and going back further and faster…
Rewind <<<<< back to January 2014….and stop there….
Look down at the pathway and see gold coins…..pick them up…
each coin reminds you of something beautiful that you experienced….
what do you remember from January….
move to February,
notice the gold coins and the polaroid pictures,
pick them up….and you smile as you see your happiest moments with loved ones and colleagues….
move on to March and April and see
the celebrations, birthdays and events, accomplishments and acknowledgements, learnings and all the gifts…..
May…look at the coins and pick up the photographs…..
June….July…….the places and the experiences, the sights, tastes, smells, the people who touched your life,
and the lives that you touched, think of all the purchases you made and services you paid for… and how you contributed to the lives around you…
how much you have given
and how much you have done…..and shared…..
August….September…..more joyful moments….
only pick up the gold coins and the images…..
October….so recent, so many problems solved and so many good outcomes….
November…..surprises and joy,
December….gratitude, celebration……
and come to today…..
look at all the coins you have picked up…..
how are you going to spend them in 2015…..
What wonderful experiences do you want to create in 2015,
who do you want to spend more time with and
what do you want to learn…
It is going to be an amazing year of gifts and of joy…..I promise.

***
As we start the new year most of us have business expansion objectives that we would like to achieve during 2016. If you aren't yet sure how you are going to generate business leads then you might want to look at Notable. If you need to work on branding your company then customized candy is a possibility to consider, too.
---
Leave a Reply